show / hide sidebar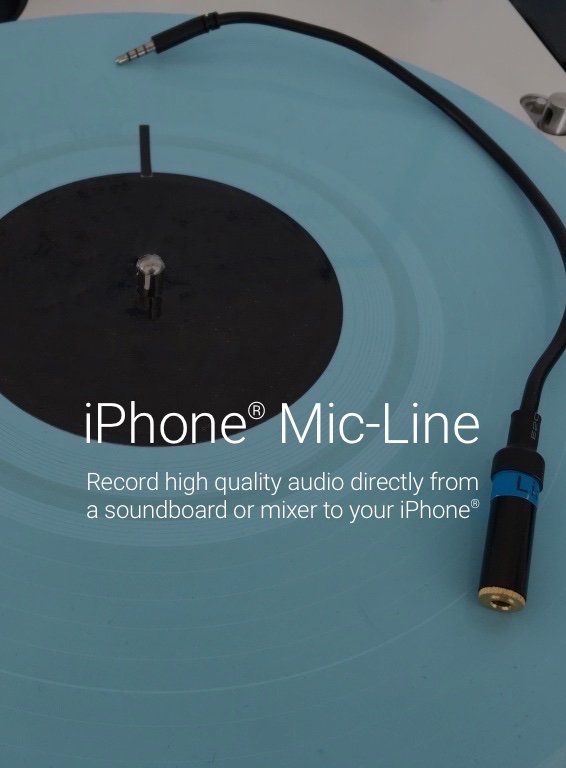 ClearMic Plus Noise-Cancelling Boom Microphone for Bose QC15 [with 3.5mm to PC Adapter]
ClearMic Plus Noise-Cancelling Boom Microphone for Bose QC15 [with 3.5mm to PC Adapter]
Availability:
Usually ships within 24 hours
Product Description
Turn your Bose QuietComfort 15 (QC15) headphones into the ultimate headset.
Uses the latest noise canceling technology so the person on the other end will think you're in a quiet office
Great for use in noisy environments - coffee shops, loud offices, airports, on the road, public transportation and more
Fits flush into the left earcup for a clean look
Inline remote can answer/end calls, modify volume, and change music on select Apple devices
Works with smartphones, tablets, & Mac
Combine with Headset Buddy adapters to use with PC, Xbox360, and more...
Want to use your Bose QC15 headphones as a headset in noisy environments?
Clear Mic turns your Bose headphones into the ultimate headset using an attachable noise canceling boom microphone. Unlike the inline mic that comes with the headphones, Clear Mic eliminates most background noise so that no matter where you are the person on the other end will think you're calling from a closed-door office. Just like the OEM mic, the Clear Mic fits flush into the left earcup. You can even go hands free using the inline remote to answer/end calls, increase/decrease volume, and change music (on select Apple products).
Want to use your Bose headset with Clear Mic on other devices? Combine the Clear Mic with one of these Headset Buddy adapters:
"I did a quick test phone call in a strong wind and was impressed to learn the person on the other end had no idea I was outdoors!" - Paul
Have a Bose QC25 headset instead of a QC15?
Please see our original ClearMic here:
Bose QC25 ClearMic
Product Videos
Clear Mic - Noise Canceling Microphone for Bose QC15 Headphones
01:24
Love your Bose QuietComfort 15 headphones but unhappy with the in-line microphone? Headset Buddy has created Clear Mic, the ultimate noise-canceling boom microphone that turns your Bose QC15 headphones into the ultimate headset for use any noise environments - airports, coffee shops, loud offices, public transportation. The person on the other end will think you're in a quiet office with the door closed! Buy yours today at HeadsetBuddy.com.
Clear Mic - No...

Love your Bose QuietComfort 15 headphones but unhappy with the...
Warranty Information
Free returns, always!

We have a 30-day, no-questions-asked return policy for all of our products as well as a one-year, 100% Satisfaction guarantee; we'll replace your ClearMic Plus for free within the first 12 months.
Product Reviews
Write Review
EXCELLENT

Posted by Charles on 18th Jul 2016

This boom mike does exactly what I expected, making my bose headset into a superb tool for long work calls, skype, webex, etc. I wish I had found it sooner.


Wish List:
Mic Monitoring:
I would happily pay more for the addition of 'mic monitoring', like land-line phones have. Land-line phones play you own voice back to you in the earpiece. This helps you modulate your own voice, and (at least to this person who grew up with a land line) make the conversation sound more 'natural'. Mic monitoring is especially important for this product because the bose headset does such a good job of keeping you from hearing your own voice, especially in a noisy environment.


Comments on other reviews
Heavier wires: would be nice if they spend a couple of pennies more to make it more durable.
Mic Boom quality: The mic stays where I want it, with no problems (so far)



I love it!

Posted by Sam on 29th Feb 2016

Works really great and improved mic audio quality a lot!

Just what I needed !!!!

Posted by John on 28th Apr 2015

I have been a ham radio operator since the 80's, and have always looked for the perfect microphone. I have literally tried hundreds. Some had excellent audio characteristics, but were uncomfortable, heavy or poor audio response.

I have several Bose headphones, and my favourite are the QC 15 for listening to music. So, the perfect combination for a headset microphone would ideally be the Bose QC 15 with a boomset microphone element. I didn't know there was an adapter available, until I saw in a recent world radiosport championship video, a group of 4 German girls operating with BOSE QC 15 headphones, with a boom mic element. How was this possible, I thought to myself.

After a bit of googling, I came upon this site, and promptly ordered a HeadsetBuddy. It arrived this morning, and I promptly went about testing it out with my QC 15. First was Skype on my MacBook Pro, using Skype test a call. The audio quality was absolutely stunning. I then went to my radio station and hooked the cable up to my Flex-5000 ham radio and 1KW amplifier. After a bit of fiddling with my radio's EQ settings, the transmit audio quality is fantastic !!!! Suffice to say, I no longer need to buy and try anymore headsets or microphones, I have found the perfect solution with the HeadsetBuddy.

I will be recommending this product to my ham radio friends around the world, and I will be buying a second one as a backup. The great thing is that it is a multi-purpose solution to lots of cables, microphones, headphones and headsets. With this product I can use one device on my ham radio station, laptop, tablet and smartphone.

PS. If you wanted to buy an aircraft Bose headset, they run at around $ 2000.00. With this HeadsetBuddy and an existing QC 15, you achieve the same at a fraction of the price.

PPS. I suggest advertising in the QST magazine, the largest ham radio magazine, with about 150 000 ham radio enthusiast subscribers.

Thanks for bringing this to the market.


John Kramer
Richards Bay, South Africa
Callsign - ZS5J

Excellent Product

Posted by Unknown on 19th Feb 2015

Performs as advertised.

Boom mic doesn't hold its position

Posted by Ed on 11th Oct 2014

This boom mic provides excellent audio and noise cancellation but is unfortunately let down in two important areas:

(a) The arm is extremely soft, thereby constantly drifting downward due to gravity and needing readjustment, and

(b) It's impossible to tell the "front" from the "back" (noise cancelling part) of the microphone, thus requiring fiddling each time the headset is used

Considering the high build quality of the QC15 headphones, I expected much better quality of such an accessory (and would gladly pay more for it if required)

Volume control faulty

Posted by Unknown on 16th Aug 2014

It serves the purpose required - a microphone for the QC15 - BUT it is very poor quality/faulty in my case, where i only have to brush past the volume control, or bend the cable slightly near the volume control and the volume shoots up to the maximum level instantly.
Customers also viewed